" We must be positive and obrave to find what we want"
Allen's Internship Experience
Hello! I am Allen, a major student in Industrial Management from NTUST (National Taiwan University of Science and Technology). The past 5th of January, I joined the International & Local Internship Program of Pioneer Taiwan. Even though I had some part-time jobs and internship experiences in the past, at the beginning I was pretty nervous to join this Internship Program, but all my worries were disappeared as soon as I started to work with my colleagues at Pioneer.
Our general manager (Jerry Huang) is very open minded person, he gives us some targets and the freedom to solve them as we believe is the best way, then we have periodical meetings to check the progress of the task. Initially I felt a little bit lost following this working method, as I didn't know how to start my projects, but then over the days goes by, I learn what to do until reach the goal success, all this came from autodidact, convergent thinking, discussion with my workmates and following my supervisor advises. This is a really great opportunity for self growth.
Moreover the environment at Pioneer is super comfortable, everyone has a big work space with all the tools in need to work properly, furthermore Pioneer takes care of employee's comfort and wellness, for example, initially the light over my seat was a little bit dark and this makes me faint sometimes but as soon as I complain about this problem, they installed immediately a new fluorescent light after my request.
I really like the way they take care of all the employee's needs. On the other hand, the environment is plentiful and active. While dealing with different projects I can discuss anything without any barrier and ask for help if needed with my Spanish supervisor Andrea.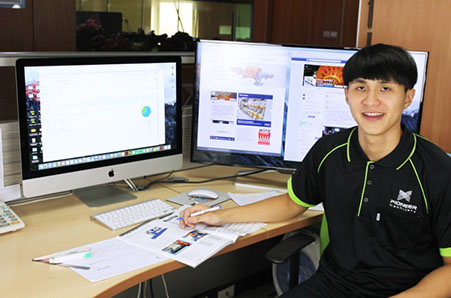 ABOUT ALLEN LIAO
Name: Allen Liao
Country of origin: Taiwan
Current position: Social Media & Marketing Intern
Current office: Pioneer Headquarters, Taipei, Taiwan.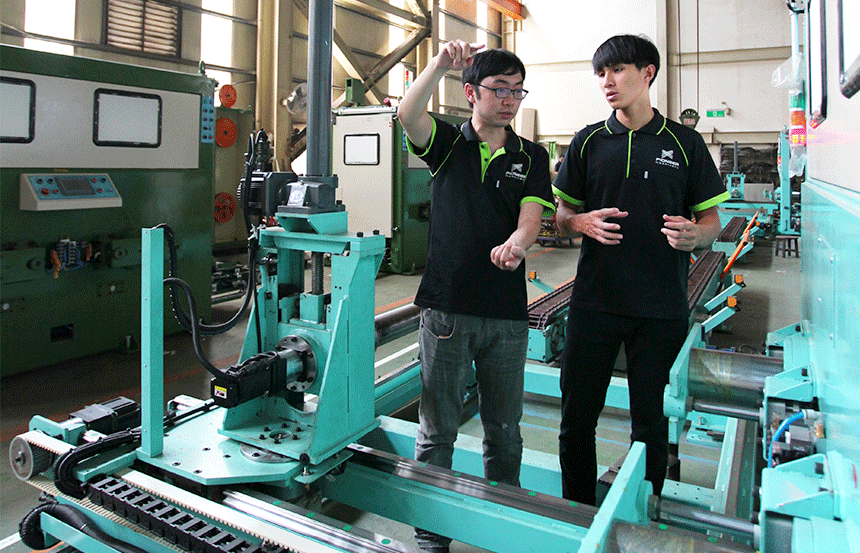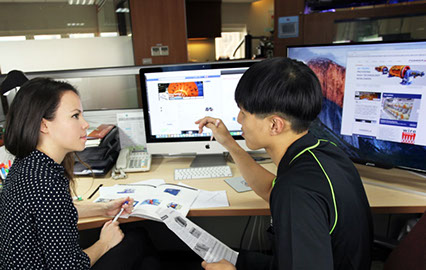 Why i decided to do an internship?
"The only thing I knew it was what I studied but not how to apply it"

When I was in my sophomore year, I attended to the speech which my senior colleagues share their summer internship abroad. Listening to the stories, what I admired most is their achievement and experiences during the internship. Because the only thing I knew so far is study but not application.
I major in Industrial Management which trains students to study wider than our professional courses in order to be a versatile person. There are abundant optional courses for us so that we can learn from Business Management, Information Management to Finance. With different kind of knowledge we should have more options for job. However, we don't know how to start our first job owing to lack of job experiences.
I began to explore what I want in my junior year, so I have tried different kinds of internship, such as industrial management intern, human resource intern, assistant of alumni association and servitor in a hypermarket, and now I am a social media & marketing intern in Pioneer. In the past two years, I not only gradually connect what I learn to practice but also study more actively. I learn to make comprehensive considerations, and get rid of bad habits of students(like skipping classes, playing games during classes and so on). All of my precious experiences make me a big progress.
Before writing a resume, you must enrich your experiences. We can try everything when we are still students to distinguish ourselves from others. No matter part-time jobs or internships, I always do my best to expand my vision and improve my capability. I believe, my college life is my best resume now.
About my target during this Internship period in the past 5 months, I had executed different tasks as the management of Pioneer's Facebook Fan Page, the design of some posters for the past International Wire & Cable Exhibition Dusseldorf 2016, the design for our e-mail signature, update of our official website and others social media.
I would say that the main characteristic of Pioneer is that we work in teams on every project, the discussion between teammates brings me out more ideas so I can get really interesting thoughts from different points of view. I am used to work in team, because it is like how we did at college. For instance, students need teams to hold activities, work on presentations, play basketball and so on...
At Pioneer, the interns can get projects that allow them to exert themselves instead of the routine jobs. Moreover, Jerry always encourages me to do survey on my own and brainstorm in group so I was able to develop the abilities of independent thinking and integration.
"We see profits in every idea provided by our interns" said Jerry, the general manager of Pioneer.
At last, I sincerely recommend to join the Pioneer International and Local Internship Program to anyone that wants to explore this area and enhance his/her professional skills. It will be the best experience in your student life.
"The only thing I knew it was what
I studied but not how to apply it "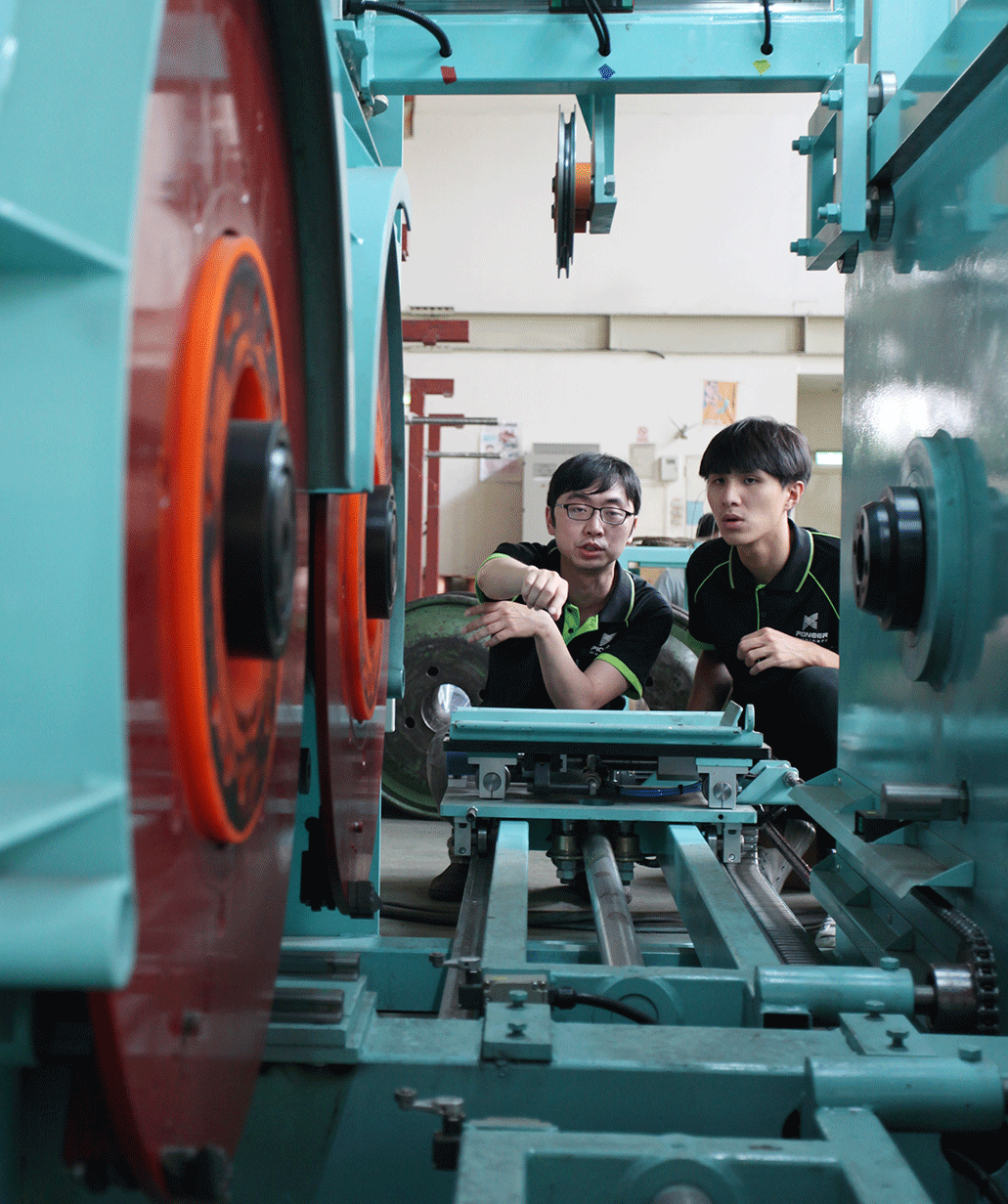 Pioneer's International & Local Internship Program
I strongly recommend to those who wants to explore their career and enhance their professional skills to join the International & Local Internship Program of Pioneer.
As what I shared in my Internship experience and Why I decided to do an internship? I feel this program can guide you to an outstanding future. Do not hesitate to have such a wonderful chance.
Pioneer Machinery is currently working to expand its collaboration network with other universities not only from Asia but also from Europe, Russia and Latin America. Also, Pioneer Machinery is willing to offer a special internship program for Master's Degree Final Thesis purpose upon candidate's request.